Print Agenda
How can I print the agenda?
To print the agenda as it is shown on the 'Agenda Planning' page click the 'print' button in the top right of the page: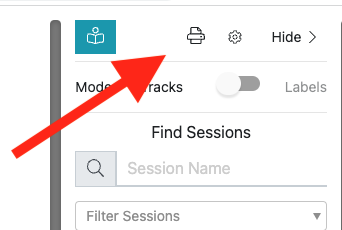 You will then be asked to choose the size and orientation of the paper you are printing on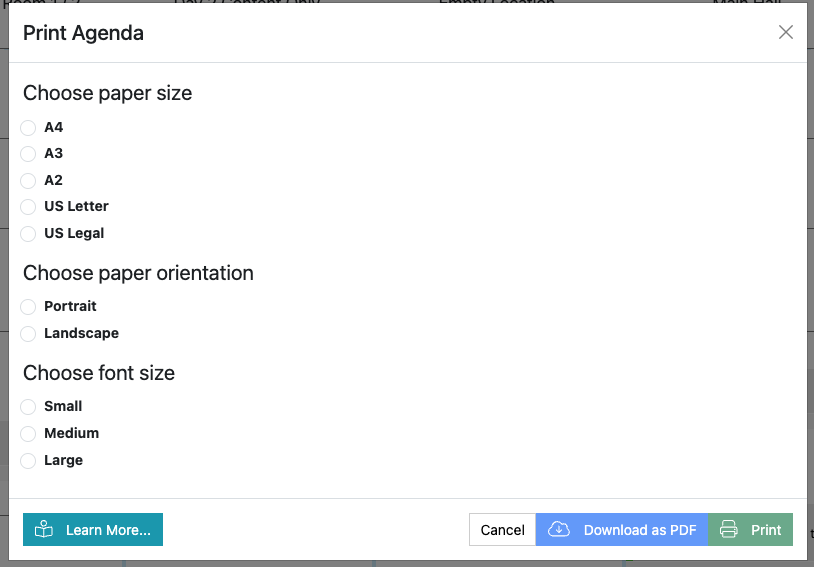 You can then choose to download a PDF for later use or to print it immediately.
Info
Safari users will only see 'Download as PDF'. To print the agenda find the downloaded PDF in 'Downloads' and then open it in preview and print the document.
How is the print formatted?
The print is formatted to one page per date with your locations in the same order as you have configured on the Agenda Planning view.
If you have a large number of locations you may find that they become quite small when printed. To avoid this you can print in batches like so:
Use the settings wheel to hide half of the locations
Print the currently shown locations
Use the settings wheel to hide the currently shown locations and hide the locations that were previously shown
Print the locations that are now shown
Use the settings wheel to show all locations
How can I hide and reorder locations?
Click the settings wheel next to the print button to hide and reorder locations. For more details see: